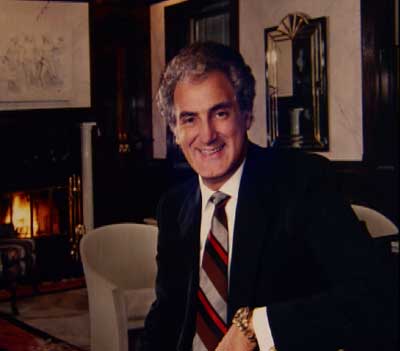 Peter G. Decker Jr. was in many ways larger than life, with an infectious, outgoing personality and a heart to match. He would walk the streets of downtown saying, 'Who loves you, baby,' hugging and kissing friends and strangers.
One of seven siblings of immigrants from Lebanon, he grew up in poverty in Lamberts Point. His childhood instilled a deep desire to succeed. He worked his way through Old Dominion University and law school by singing. By his late 20s, he had developed a reputation as one of the region's best attorneys.
Decker focused his practice on the defense of those charged with traffic offenses and crimes as well as those who were injured by someone else's negligence. He successfully tried thousands of DUI and traffic cases in the Norfolk, Virginia courts.
Decker's contributions to the community as a lawyer were significant, but they are only part of the whole picture of who he was. Peter Decker's commitment to helping people led him to serve on many boards and committees on a local, regional and national level, and he was recognized time and again for his many contributions. His activities are too numerous to list here, but no biography would be complete without mention of his service to St. Jude Children's Research Hospital. For over 35 years, he was a member of the hospital's Board of Governors and Directors, and he was a former National Executive Vice President in charge of fundraising for St. Jude Hospital.
He also raised and donated millions for the arts and local charities. In recent years, he paid for hundreds of Norfolk school children who improved their grades, known as "Pete's Kids," to spend a day at Nauticus.
Peter G. Decker Jr. died after a four-year fight with cancer. He had three surgeries, radiation and chemotherapy, and twice nearly died. He was declared cancer-free in 2011, but it reappeared months later.
An estimated 4,000 people attended his memorial service downtown on Feb. 6, 2012.
Nicknamed "Uncle Pete" for the way he helped friends and acquaintances, Decker remained influential to the end. Inside Business rated him the 17th-most-powerful person in the region last year.
"He's one of the kindest, most remarkable men I've ever known," Norfolk Mayor Paul Fraim said. "He's been there for so many people. There is not another Uncle Pete. There is nobody who can step into that vacuum."